Wedding Song Recommendations: Father / Daughter Dance
"How do I choose a song for our father daughter dance?"
"What if we don't have a "song", how do we choose our first dance track?"
"We want to be different so what do you suggest for our grand entrance song?"
These are all great questions and ones that we hear all the time. So, we decided to start posting our best recommendations and even creative song selections from our own clients to help all of our brides and grooms to be!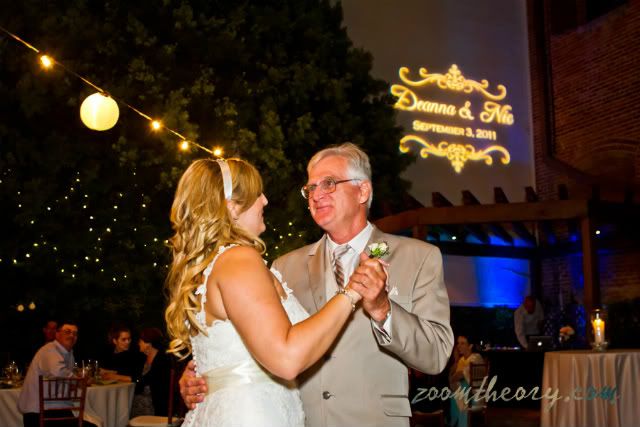 Today Elevated Pulse tackles one of the most difficult song choices for your wedding reception…the father daughter dance.  Many brides struggle with this decision.
They want something sentimental but not too sappy, something that shows a love for one another but not a love song per se (we leave those songs for their groom).  And there are plenty of brides that have a great relationship with their Dad but they were never "daddy's little girl" so it's tough picking a song.  
So, how do you sum up so many years of your life with this important person you call "Dad"?  Here are a few we think are modern yet not over played:
Song: Paradise
Artist: Coldplay
Song:  I Will Be
Artist:  Leona Lewis
Song:  How I Love You