Wedding Song Recommendations: Bouquet Toss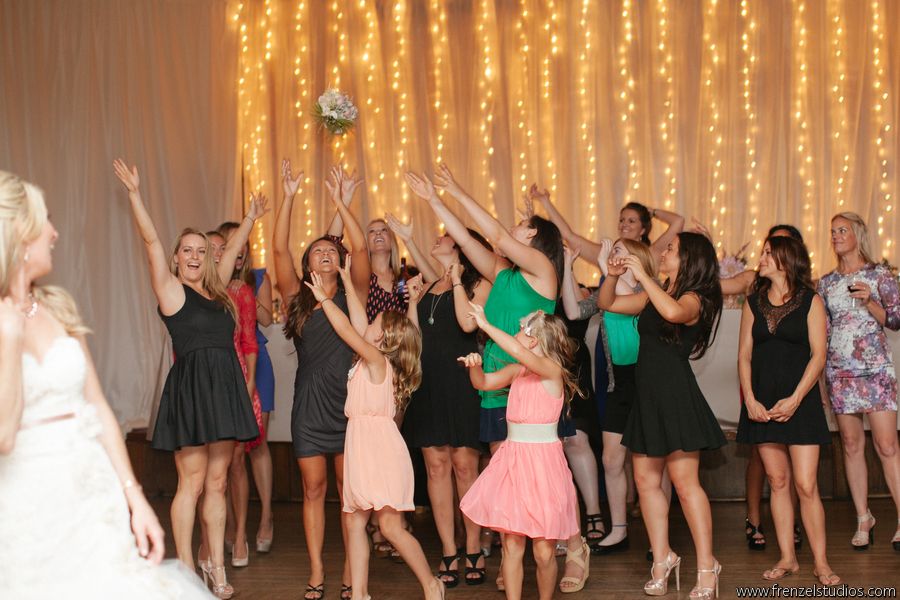 "How do I choose a song for our father daughter dance?"
"What if we don't have a "song", how do we choose our first dance track?"
"We want to be different so what do you suggest for our grand entrance song?"
These are all great questions and ones that we hear all the time. So, we decided to start posting our best recommendations and even some creative song selections from our own clients to help all of our brides and grooms to be!
This week is a post for the ladies! For all the brides that are tired of hearing "Girls Just Wanna Have Fun" for every bouquet toss, Elevated Pulse put together a few song recommendations for you. These are definitely some less common bouquet toss songs but all super fun so we hope you like at least one of them!
Song: That's What I like
Artist: Kelsi Luck
Song: Brokenhearted
Artist: Karmin
Song: JUMP (for my love)
Artist: The Pointer Sisters
Song: Maneater
Artist: Nelly Furtado
Song: She Wants to Move
Artist: N.E.R.D.
Photo Credit: Frenzel Studios